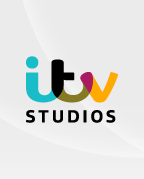 ITV reported last week that in 2013 they posted a huge 27% increase in profits. They say they expect the profits to keep coming in 2014, even as they look to expand through acquisitions.
Meanwhile, they recently told many of the freelance production staff at ITV Studios America (who are represented by the WGAE) that they will start paying overtime after 40 hours a week. For many years, ITV's practice has been not to pay overtime at all.
Based on our research, ITV has been able to keep an average of $30,000 per year for each freelance producer they employ, by not paying overtime.
If you've worked at ITV in the past six years and you weren't paid any overtime, get in touch. While ITV certainly owes you some thanks for your contribution to their success, they might also owe you money!
More info:
ITV Reports 2013 Revenue Growth, Eyes Acquisitions (Realscreen)
WGA East Accuses ITV Of Not Paying Overtime (Hollywood Reporter)
WGA Slams ITV For Not Paying Overtime, Stalled Talks (Deadline Hollywood)