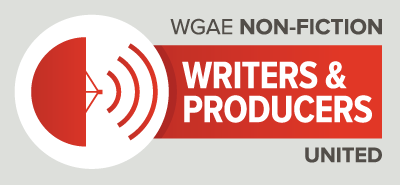 We are pleased to announce that we have filed a petition with the National Labor Relations Board on behalf of the production employees at Leftfield Entertainment to have a secret ballot union election.
Over the past several months we have met with hundreds of Leftfield employees and there is overwhelming support to form a union in order to make improvements at Leftfield. This is a huge step in improving industry-wide standards.
Over the past five years Leftfield has grown from a small operation to the largest production company in New York – a company now worth several hundred million dollars. Setting a decent standard for all of the hardworking employees at Leftfield is important not only for those who will work there, but also for setting standards across the industry. If you want to make industry-wide changes in your rates and working conditions, you cannot ignore a company as large and as wealthy as Leftfield. You have worked hard to make Leftfield a success. Now is the time for you to share in that success.
In case you did not see this, a group of Leftfield employees drafted a letter about the organizing effort. You can find it here:
http://nonfictionunited.org/2015/08/30/why-we-are-organizing-at-leftfield/
The Writers Guild believes that the choice of whether or not to form a union should be made in a free and fair election without interference from company executives or managers. It's up to the employees to make the choice themselves. In recent union campaigns that we supported like Gawker, Vice and Salon, companies have respected this right and remained neutral. We have formally asked Leftfield to respect this right and remain neutral in the process.
See the link to our letter to Brent here.
Soon the Labor Board will set a date for a secret ballot election. We are sending this to you because you will get a vote. Ultimately it is up to you if Leftfield must negotiate for improvements or not. And we will be in touch as the union election approaches.
To get involved contact Isham at ichristie@wgaeast.org or call: 212-767-7802