Taking the Rights We Have, to Win the Rights We Deserve
Watch the Promo Video for the April 12th Action Now!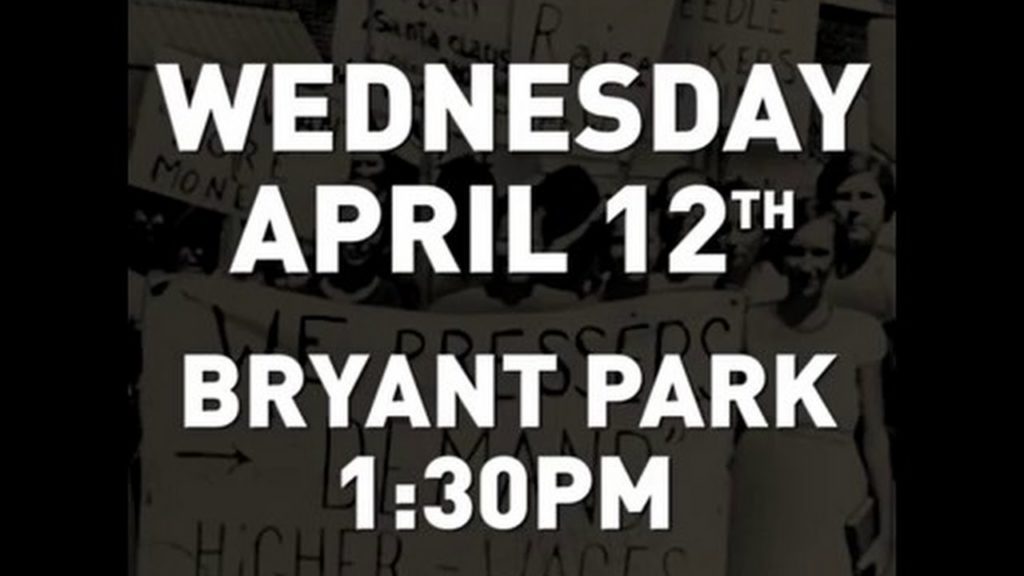 In what other industry is it unheard of to take lunch??? We're calling on everyone in our industry to take a lunch break at 1:30pm tomorrow April 12th in Bryant Park (meeting near the west-side fountain).
If you can't make it up to Bryant Park, folks in the Financial District will be meeting up in Zuccotti Park (at the west-side steps).
This is a chance to show that we're together in the fight for better working conditions. We're united, we're organized, and together we are powerful.