New York Times Editorial: Wage Theft Across The Board
4/22/14: When labor advoc

ates and law enforcement officials talk about wage theft, they are usually referring to situations in which low-wage service-sector employees are forced to work off the clock, paid subminimum wages, cheated out of overtime pay or denied their tips. It is a huge and underpoliced problem. It is also, it turns out, not confined to low-wage workers.
In the days ahead, a settlement is expected in an antitrust lawsuit pitting 64,613 software engineers against Google, Apple, Intel and Adobe. The engineers say they lost up to $3 billion in wages from 2005-9, when the companies colluded in a scheme not to solicit one another's employees.
When wage theft against low-wage workers is combined with that against highly paid workers, a bad problem becomes much worse.
Read more:
http://www.nytimes.com/2014/04/22/opinion/wage-theft-across-the-board.html?_r=0
"Ink Master" hosts accused of harassing producer
MSNBC, 3/29/14: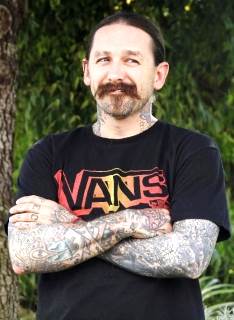 A former production assistant on the reality television show Ink Master [produced by Original Media] accuses her former employers of engaging in "severe and pervasive" sexual harassment, according to a legal complaint filed earlier this month.
The filing, which was submitted to a federal district court in New York, claims the two hosts of the Spike TV show (including Oliver Peck, pictured) would routinely make unwelcome sexual advances and engage in "non-consensual, unwelcome, and inappropriate touching."
"From what we've been told by our client, we believe this is not an isolated incident," said Kenneth Katz, an attorney for the plaintiff, 25-year-old Nicoletta Robinson.
Read more: http://www.msnbc.com/msnbc/the-underbelly-reality-tv
NY Prodco Execs Featured in THR Top 25 Reality Players
Brent Montgo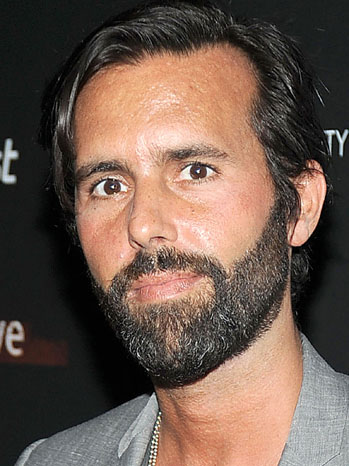 mery, Leftfield: The envy of many of his peers, Montgomery's Pawn Stars still averages more than 5.7 million viewers after five years and 288 episodes on History. More impressive, the look at a Las Vegas barter business inspired its own subgenre.
Charlie Corwin, Endemol North America, Original Media: Public figure whose life merits a docuseries:Courtney Love
Read more: http://www.hollywoodreporter.com/lists/top-25-reality-players-2014-692806
ITV's CEO earns almost double the average exec pay
3/24/14, Henry Mance, Finan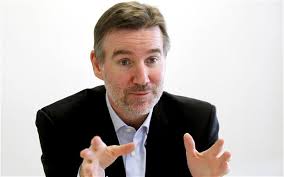 cial Times: ITV's CEO, Adam Crozier, received £8.4 million pay last year, making his turnaround of the broadcaster one of the most lucrative jobs on the FTSE 100.

Nearly half the sum came from a one-off share entitlement that Mr Crozier agreed when he took over in April 2010...

Concern over executive pay peaked in 2012 in the UK, with protests by shareholders at a number of blue-chip companies.

On average, FTSE 100 chief executives were paid £4.3m that year, according to the High Pay Centre, a lobby group. That figure is equivalent to earning the average annual UK salary every three days.



Tell Cesar Millan to be a "pack leader" and stick up for ITV producers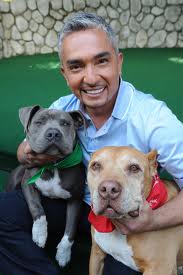 3/7/14: Just this week, ITV Studios, the company that produces Cesar Millan's new show Cesar 911 for National Geographic Wild, reported that in 2013 they posted a 27% increase in profits. ITV Studios says it expects to continue raking in more profits in 2014, even as they look to expand through acquisitions.

ITV's profits are fueled by the the average $30,000 per year of unpaid overtime from each freelance producer they employ.

ITV isn't the only violator, but as one of the more successful and profitable production companies in New York, and one where freelancers have chosen to unionize, they should be setting a good example for the rest of the industry to follow.

Cesar Millan can help by standing up for the legal rights of his producers and associate producers to be paid overtime. Let him know that you'd like to see him stand up for what's right.

Click on this link to loan your Twitter or your Facebook feed this Friday for a Thunderclap action. Join with hundreds of other union members, writers, producers and supporters as we take to social media during the premier of ITV's new show, Cesar 911, and ask Cesar Millan to support the men and women who make his show!

And join us Friday night at 9:00 PM on Twitter to tweet support for ITV producers on the #cesar911 hashtag.




ITV posts huge profits. Do they owe you $30,000?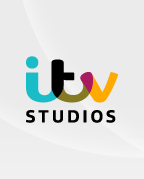 3/3/14: ITV reported last week that in 2013 they posted a huge 27% increase in profits. They say they expect the profits to keep coming in 2014, even as they look to expand through acquisitions.

Meanwhile, they recently told many of the freelance production staff at ITV Studios America (who are represented by the WGAE) that they will start paying overtime after 40 hours a week. For many years, ITV's practice has been not to pay overtime at all.

Based on our research, ITV has been able to keep an average of $30,000 per year for each freelance producer they employ, by not paying overtime.

If you've worked at ITV in the past six years and you weren't paid any overtime, get in touch. While ITV certainly owes you some thanks for your contribution to their success, they might also owe you money!
More info:
ITV Reports 2013 Revenue Growth, Eyes Acquisitions (Realscreen)
WGA East Accuses ITV Of Not Paying Overtime (Hollywood Reporter)
WGA Slams ITV For Not Paying Overtime, Stalled Talks (Deadline Hollywood)
WGAE Delivers Petitions To MSNBC About Counting Votes At Peacock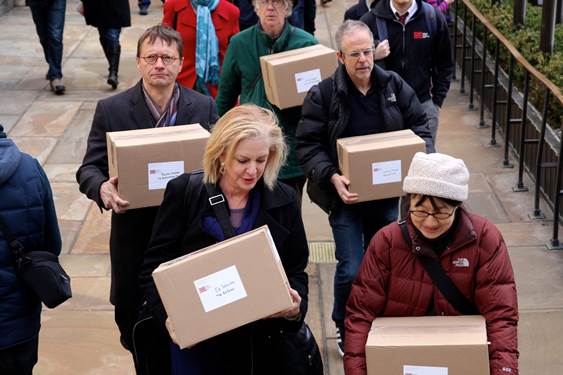 Photos by Jenna Cole 2/20/14: Workers at Comcast / NBCU owned Peacock Productions delivered more than 10,000 petition signatures to MSNBC's primetime hosts today, urging them to speak out against the company's anti-worker tactics.
The five MSNBC anchors are Rachel Maddow, Lawrence O'Donnell, Al Sharpton, Ed Schultz and Chris Hayes.
You can still add your voice. Please click here to send an email to the hosts, asking them to support Peacock workers.
"MSNBC's anchors are fearless advocates for our nation's working-class families—night after night, they stand up to corporate greed, corruption, and wrongdoing. It is essential that they hear what people employed by the same corporation have to say about their own workplace struggles," said Lowell Peterson, Executive Director of the Writers Guild of America, East (WGAE).
The writer-producers at Peacock Productions, a subsidiary of Comcast/NBCU, have been trying to form a union for a more than a year with the WGAE.. But the corporation's lawyers have stalled the process, and management refuses to honor the employees' votes.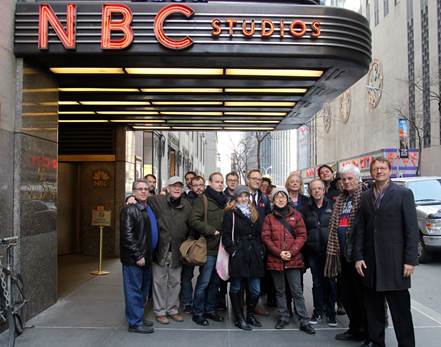 The writer-producers say Peacock's parent company, Comcast /NBCUniversal, is trying to have it both ways–refusing to recognize their right to organize for basic protections, including minimum compensation rates, affordable health benefits, and paid time off, while at the same time, cashing in on MSNBC's progressive programming.
In 2012, the network's writer-producers sought the help of WGAE. In October of that year, the union filed for an NLRB election. Comcast / NBCU lawyers claimed that half of the hard-working television professionals deserved no protection at all under the National Labor Relations Act and had no right to representation --- a claim the NLRB rejected.
In June 2013 a secret ballot election was held. But because of even more legal maneuvering by the company's attorneys, those ballots are still sitting in a box, uncounted – fully a year and a half after the process began.
WGAE says Comcast / NBCU's flagrant abuse of the law will only get worse if it's allowed to take over Time Warner Cable.
"Comcast / NBC has refused to recognize its employees' right to organize for nearly two years. That is the power and danger of media conglomerates that have pockets so deep they can afford to stall and evade a basic responsibility owed to their own employees – the responsibility to honor the results of a secret ballot vote for representation," said Peterson. "We urge the FCC to take action against this merger. To give a giant corporation like Comcast/NBCUniversal even more clout in the marketplace – and in the workplace – is simply wrong."
WGAE Wins Election At Sharp
2/11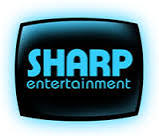 /14: The WGAE announced today that it has been certified by the National Labor Relations Board to be the collective bargaining representative of the Producers, Coordinating Producers, Associate Producers and Writers employed by Sharp Entertainment, LLC. Sharp produces shows for cable television such as Doomsday Preppers, Property Wars, and Call of the Wildman. Region 2 of the National Labor Relations Board conducted a representation election by mail ballot and by in-person vote in January; ballots were counted on February 3.

"We are very pleased that the writer-producers at Sharp have voted to become part of the WGAE," said the union's Executive Director, Lowell Peterson. "They join their colleagues across the nonfiction cable TV industry who have elected the Guild as their bargaining representative and seek to build sustainable careers doing work they find meaningful and enjoyable. We anticipate entering a collective bargaining agreement with Sharp that includes the provisions we have won for writer-producers employed by other nonfiction TV production companies."


Sharp Employees Voting in Union Election
1/10/14: T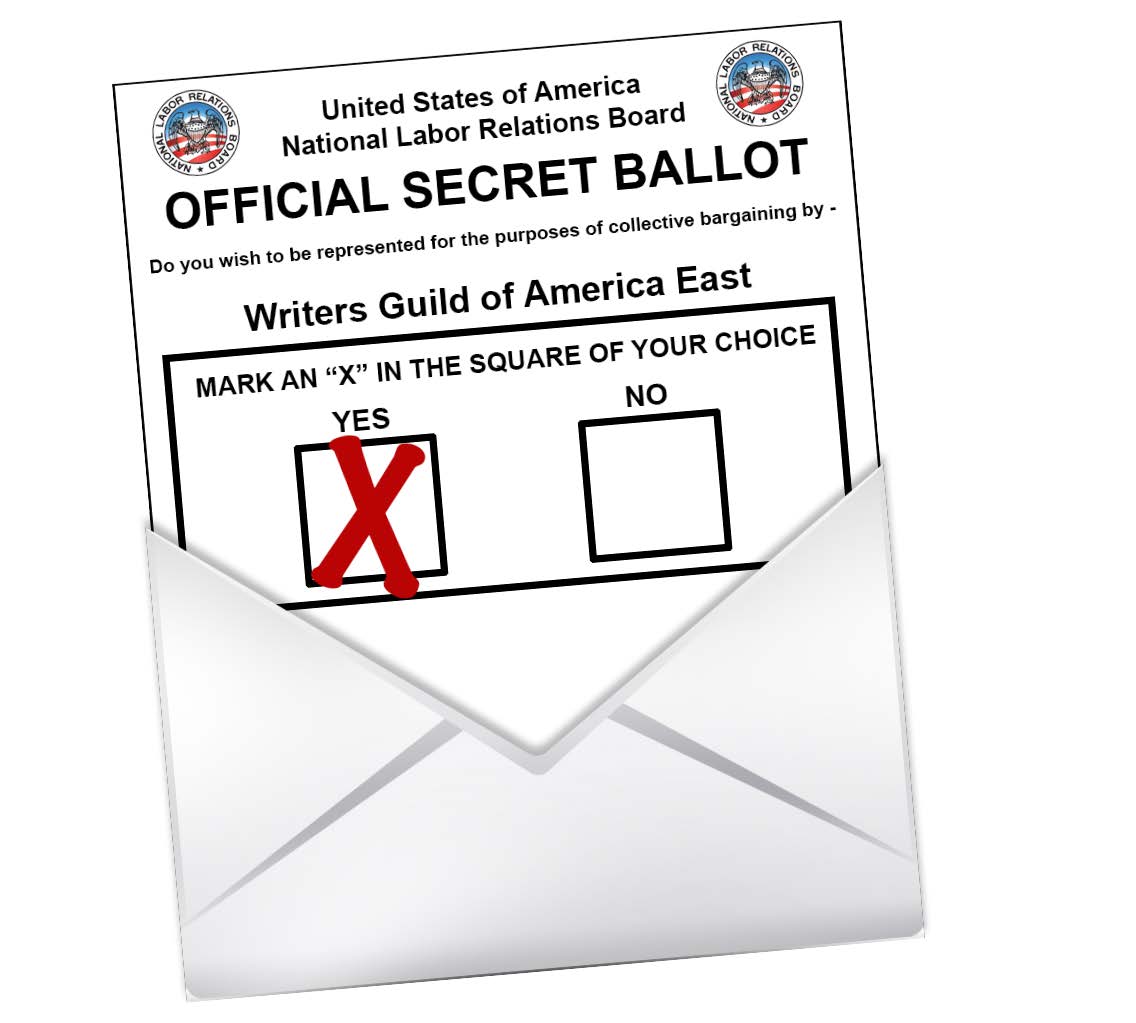 he industrywide campaign to raise standards in the industry may get another boost in the coming weeks.
Many former and current employees at Sharp Entertainment are voting in a union election.
Winning a union election at Sharp will put producers and APs in the best position to advance the benefits and treatment of producers and APs throughout the entire industry. Check out this page for more information.
Cable TV Contributes More than 60% of Hollywood Profits
1/6/14: How dependent is Hollywood on cable TV networks? Thanks to ad growth and gains from carriage fee negotiations, cable network units now contribute more than 60 percent of nearly all entertainment giants' operating profits, according to a THR analysis of data from the first three quarters of 2013. (CBS Corp., which has a smaller cable portfolio, is the exception, though its growth outpaced most peers.)
Disney, led by ESPN, and Time Warner, home of HBO, recorded the highest profits from their cable nets, while NBCUniversal's cable unit saw the lowest profit growth. And a whopping 89 percent of Viacom's profit now comes from cable.
Notes analyst Matthew Harrigan, "Carriage disputes have generally not had material effect on results."
See full story here.
AFL-CIO leaders urge MSNBC hosts to meet with Peacock workers
12/1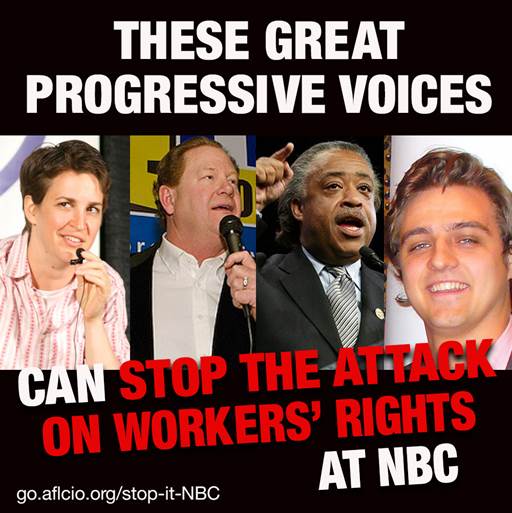 8/13: President Rich Trumka and other AFL-CIO leaders sent a letter to Rachel Maddow, Ed Schultz and other top MSNBC hosts on Wednesday requesting that they meet with NBC production workers who have spent more than a year trying to form a union.
The AFL-CIO urged MSNBC hosts Wednesday to defy "fear and concern" and break their silence about NBC's alleged anti-union "hypocrisy."
See the story in Politico here:
And the latest in Salon here:
http://www.salon.com/2013/12/18/fear_and_concern_keeping_msnbc_hosts_quiet_in_union_dispute_afl_cio_suggests/
Peacock Campaign Makes Headlines
Producers and APs At Sharp Entertainment File for Union Recognition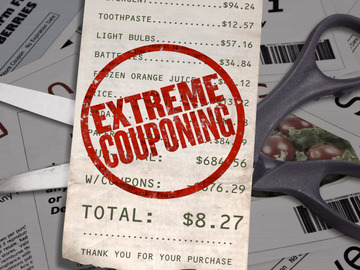 11/26/13: In a message to co-workers, the Sharp Organizing Committee said in part:
We are happy to report that a strong majority of producers and APs working at Sharp Entertainment have now signed union cards designating the WGAE as our collective bargaining agent.

As one of the largest production companies, Sharp Entertainment is in a position to advance the discussion about how the industry should treat producers and APs by leaps and bounds.

We risk a great deal by doing nothing and watching rates go down, production schedules get tighter, hours get longer, budgets get smaller, crews get leaner, etc.

Change will not happen here or anywhere else unless producers and APs band together across the industry. We are proud to join with the hundreds of other non-fiction producers and writers in the campaign to organize creative workers in our industry.
Check out coverage in Variety and The Wrap
"Reality" TV Industry Steals $40 Mil From Writer/Producers, Study Finds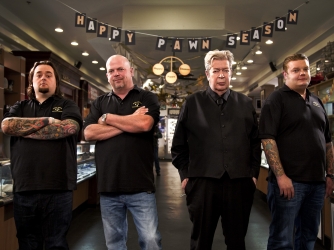 11/18/13: Congressman Jerrold Nadler and NYC Public Advocate-Elect Tish James were on hand today as the Writers Guild released a comprehensive research report on working conditions in the nonfiction TV industry.
The report found that a typical nonfiction TV producer loses $30,000 a year in overtime pay, and as a group, producers are losing at least $40 million a year.
The report detailed findings from an industry-wide survey conducted in the summer. It found widespread violations of state wage and hour laws, and a sharp increase in hours worked across the industry. The report shines a much-needed light on these issues.

"The networks and production companies that make millions of dollars in profits from reality television programs must obey the wage and hour laws, and they must respect their employees' right to work together to build sustainable careers. People have the right to ask for paid time off, for health benefits, for reasonable hours and pay," said Letitia James, Public Advocate-elect.
Congressman Jerrold Nadler (NY-10) said, "I call upon the companies that employ these men and women to obey all wage and hour laws, and I support efforts to enforce those laws. Production companies must join with their employees, the cable television networks, and responsible government agencies to develop industry-wide standards to make sure that employees are treated fairly and lawfully."
Here is some press coverage of the study:
Rosy Third-Quarter Results for Media Companies
11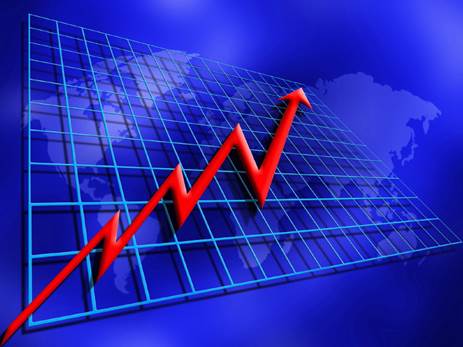 /6/13: Producers may be struggling with long hours and the high cost of health insurance, but media companies are sitting pretty, according to third-quarter financial results released over the past couple of days.

Time Warner Chairman and CEO Jeff Bewkes said, "We had another strong quarter and remain on track for another very successful year…The biggest driver was again our Networks segment, which grew Adjusted Operating Income by double digits and posted its highest quarterly profits ever."

CBS showed a 26% increase in third-quarter profit, with licensing, distribution and carriage revenues helping to power 11% revenue growth. In the third quarter, advertising revenue made up 51% of total revenues, down from 57% in the June quarter and 61% in the March quarter.

At Scripps Networks Interactive, home of low-cost programming on the Travel Channel, Food Network and HGTV, third-quarter profit grew 8.9%, beating analysts' expectations. Advertising revenue rose 8.7% to $410 million, while affiliate fees revenue increased 9% to $191 million.


Twitter Campaign: Stand With Peacock Producers and APs!
10/2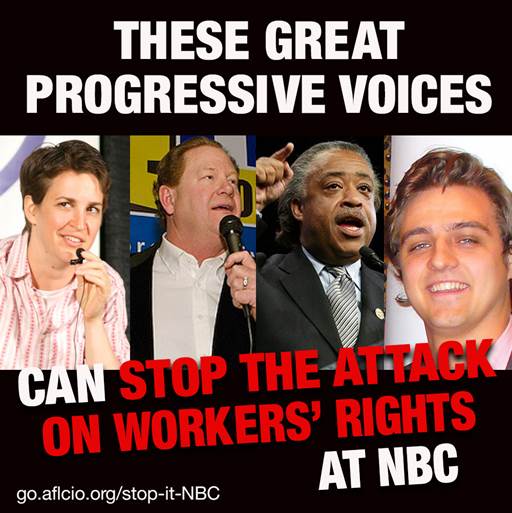 8/2013: MSNBC hosts like Ed Schultz, Rachel Maddow, Chris Hayes and Al Sharpton have been vocal supporters of the right to organize unions in America.
Producers and associate producers at Peacock Productions, NBC's nonfiction and reality unit at 30 Rockefeller Center, have been organizing and fighting against unionbusting at NBC for over a year now.
Please tweet at the MSNBC hosts and ask them to meet with the producers at Peacock Productions.
Here are some sample tweets:
To tweet at Rachel Maddow:
.@maddow - producers/APs at @peacocknbc need your help to stop unionbusting. Stand with them! http://thndr.it/1eoJIqx #1u #maddow
To tweet at Ed Schultz:
.@wegoted, thanks for fighting for workers everyday. Can I count on your to support @peacocknbc workers too? http://thndr.it/1eoJIqx #edshow
To tweet at Al Sharpton:
We need your help @thereval. Can you stand with @peacocknbc producers/APs fighting unionbusting? http://thndr.it/1eoJIqx #TeamRev #1u
To tweet at Chris Hayes:
.@peaccocknbc producers/APs need your support more than ever @chrislhayes. Help them fight unionbusting! http://thndr.it/1eoJIqx #inners
To tweet at Tamron Hall:
Producers/APs at @peacocknbc need your help to stop unionbusting @tamronhall. You in? http://thndr.it/1eoJIqx #deadlinecrime #p2
To tweet at Lawrence O'Donnell:
.@lawrence - producers/APs at @peacocknbc need your help to stop unionbusting. Stand with them! http://thndr.it/1eoJIqx #1u #lastword
Producers and associate producers at Peacock Productions, NBC's nonfiction and reality unit at 30 Rockefeller Center, have been organizing and fighting against just those kind of tactics at NBC for over a year now. They produce shows that are sold to other networks, but also produce shows hosted by MSNBC hosts like Chris Hayes and Tamron Hall as well.
These producers and APs have had enough of NBC's attempts to stop their organizing drive. They are asking MSNBC hosts to do one simple thing: sit down with them and hear their stories.
Lend your voice to theirs and help them ask these pro-labor, progressive icons to meet with them to learn about NBC's anti-union campaign. Tweet at them and let them know you stand with Peacock producers and APs!
Rachel Maddow, "Rachel Maddow Show," @maddow
Ed Schultz, "The Ed Show" @wegoted
Tamron Hall, "NewsNation" @tamronhall
Al Sharpton, "PoliticsNation" @thereval
Chris Hayes, "All In with Chris" @chrislhayes
Lawrence O'Donnell, "The Last Word with Lawrence O'Donnell" @lawrence
Peacock Productions @peacocknbc
Senator Franken Joins Our Campaign
W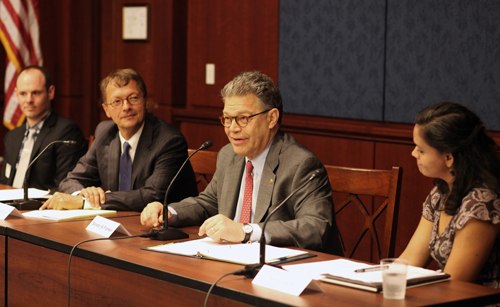 ashington, D.C. – The campaign to raise standards and win benefits for writers and producers working in the nonfiction television industry won a very powerful ally today: Writers Guild of America East member and U.S Senator Al Franken.

"As a member of three unions myself, I understand that all workers need to be fairly compensated for their hard work," said Sen. Franken. "Unfortunately, today, too many professional television writers are forced into a system that does not always protect their interests in the workplace."
Writers Guild of America Executive Director Lowell Peterson joined Franken on a panel discussion for congressional staff and policy makers. "The reality of freelance employment in nonfiction TV is that even creative professionals face grueling hours, no job security, no benefits, and no certainty about compensation," said Peterson. "Writers and producers in this industry find that, joining with the WGAE, it's possible to change those conditions, but there is a lot of work to be done."
In addition to Peterson, the panel – moderated by American Rights at Work and Jobs with Justice Executive Director Sarita Gupta – featured Lee Ellenberg, a writer for The Late Show with David Letterman. Senator Franken pledged his support to the nonfiction writer-producers in attendance at the panel. "I'm fighting alongside the Writers Guild to ensure that these writers are rewarded properly for their work."
For more resources on misclassification and contingent work, visit www.americanrightsatwork.org/misclassification.
S. 2252: Rebuild America Act www.help.senate.gov/newsroom/press/release/
H.R. 3178: Employee Misclassification Prevention Act woolsey.house.gov/index.cfm